Topload Spin – New Look!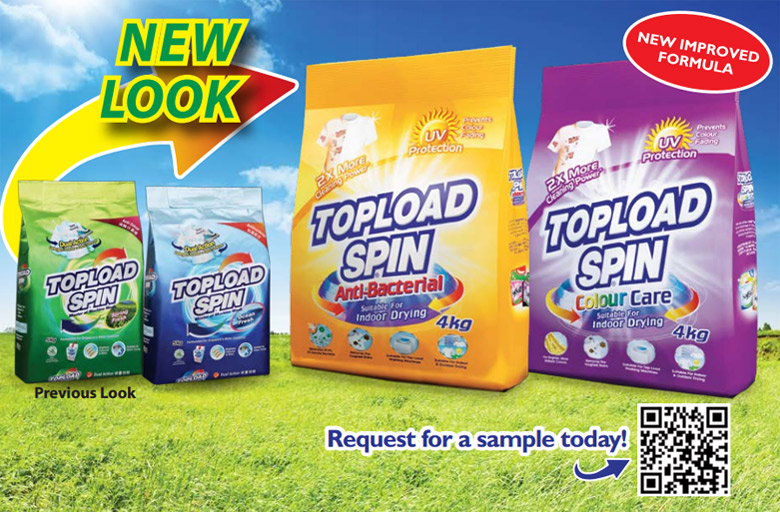 Topload Spin – New Look! |

01 Mar 2014

New Topload Spin Laundry Powder Detergent has an unbelievable 2 Times More Cleaning Power, with Advanced Oxygenated Technology to remove even the toughest stains from curry, mud, oil, coffee, blood to lipstick!

Now with UV Protection to shield your clothes from harsh, colour-fading UV rays when drying your clothes outdoors, prolonging the lifespan of your clothes. Your clothes look as if you are wearing them for the first time, every time!

Topload Spin is available in two variants, Colour Care and Anti-Bacterial. Colour Care is packed with Colour Enhancement Technology to brighten up the colours of your clothes! Anti-Bacterial effectively eliminates 99.9% of harmful bacteria from your clothes, keeping your family safe and healthy!